OTF4x4 are your specialists in custom ute canopies, trays and canopy fitouts. We excel at crafting tailor-made solutions for adventure seekers and off-road enthusiasts. Our commitment to precision engineering and top-notch quality ensures that your vehicle is adventure-ready, no matter where the trail leads. We build reliable, durable, and purpose-built enhancements for your 4x4. Let's elevate your vehicle's performance and embark on new adventures with confidence.
What People Say
We used On Track Fabrication for our custom canopy on our 4WD. Having heard some good things, we discussed with the team what we wanted in our touring setup and for sure, the end result did not disappoint.
The canopy has a high quality finish and is a blend of style and functionality; a testament to their commitment to quality and design.
On Track Fabrication's amazing welding skills will ensure a years of durable service for our setup. Their dedication to producing fully customised and bespoke solutions is very evident.
Their team was attentive, understanding, and always ready to accommodate our specific requirements. They truly cared for quality and it's clear in the results they deliver.
If you're in the market for a stylish and unique canopy, On Track Fabrication should be your first choice. With their meticulous attention to detail and unwavering commitment to customer satisfaction, they offer a level of craftsmanship that's truly remarkable.
The team at OTF carried out a 300mm wheelbase extension and built and fitted a heavy duty alloy tray and canopy to our LC79 Series.  The quality of workmanship is exceptional and it's proven itself all through the Kimberley, Pilbara and those bloody corrugations to Ningaloo!  Luke and Nerissa and the crew at OTF always went the extra mile and were an absolute pleasure to deal with.  It's great to be looked after by honest people who know what they're doing and take pride in their build."  Thanks again guys
Nerissa and Luke were a pleasure to deal with – not only providing a prompt and professional service, but also very friendly and accommodating. The finished product is fantastic, and exactly what we asked for. The workmanship and attention to detail is second to none. We would not hesitate to recommend these guys to anyone.
Why Choose OTF4X4?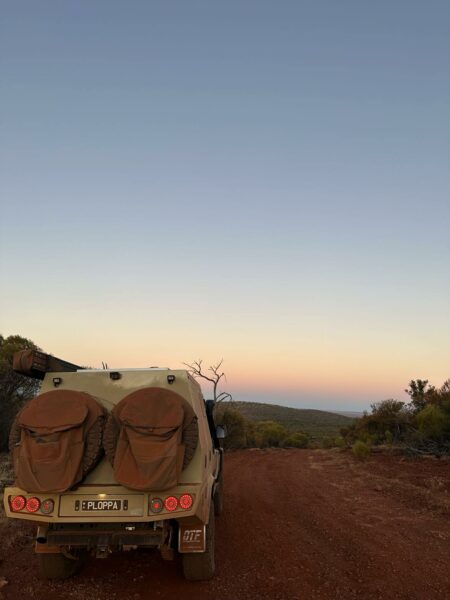 We've helped heaps of people build their own custom 4x4's just the way they want! We've got over 30 years experience in vehicle body building so you can rest assured your 4x4 is in safe hands and built to the highest engineered standards. There's no need to settle for an inferior option when fitting out your 4x4 for adventure, talk to us today and we'll help you build your perfect rig.