You can't go past the 200 Series Landcruiser for comfort and luxury, but you can take it one step further and add the versatility and durability of a dual cab ute. So whether you're looking for the ultimate luxury tourer to do the big lap, or a versatile dual purpose work/family rig, OTF can make it happen. All our conversions are engineered in house and undertaken by experienced tradespeople. We pride ourselves on exceptional quality work and service.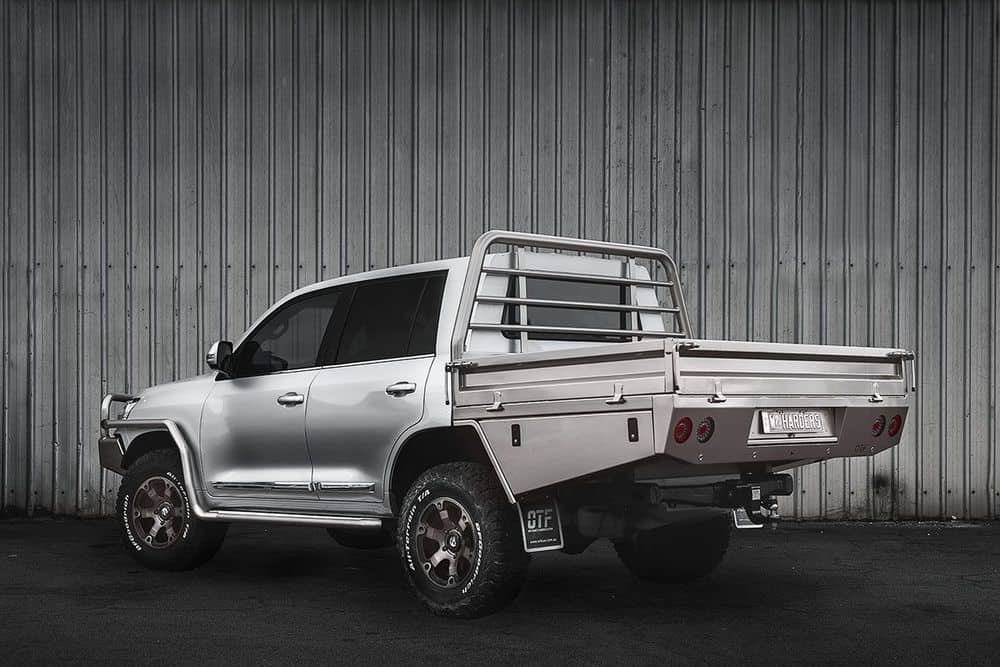 Heavy Duty Custom Tray
We build your tray your way, and have options including under tray storage and tool boxes, water tanks and canopies.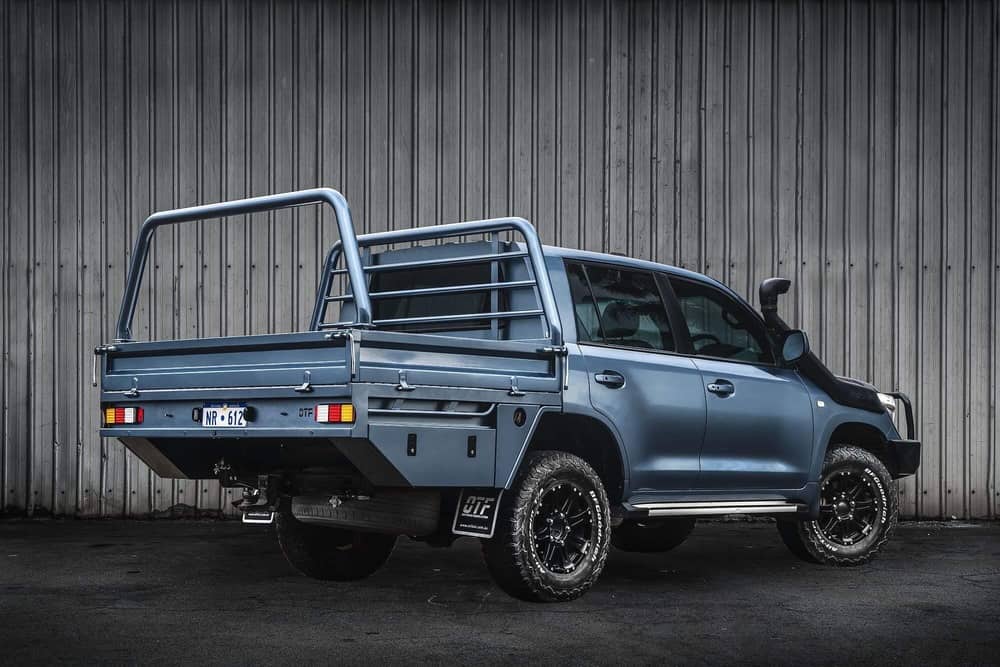 Factory Safety Features
We don't sacrifice any of the factory safety features and all our conversions are fully certified and engineered.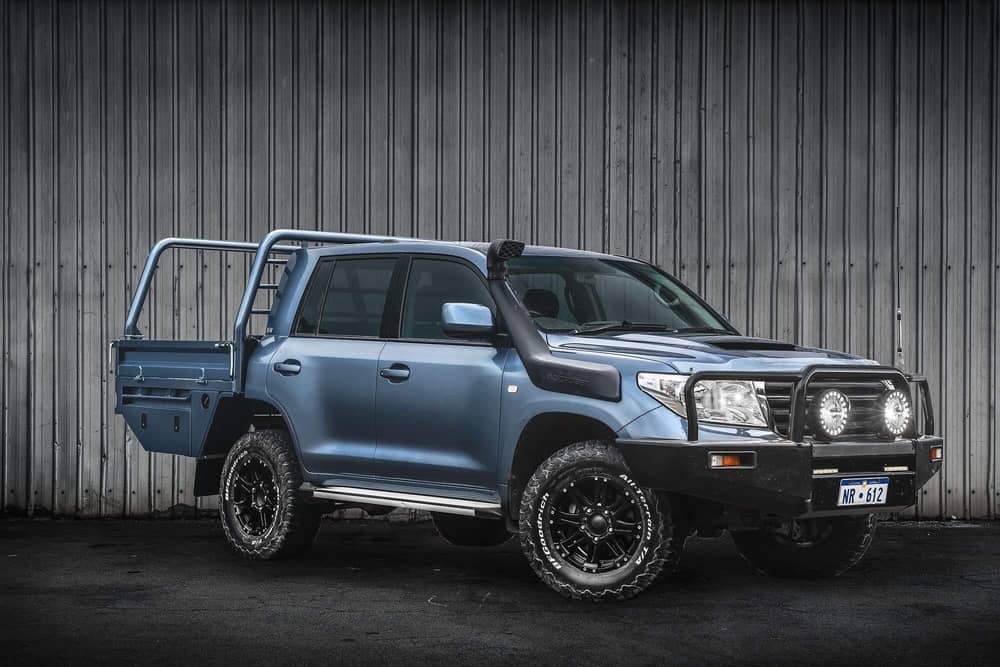 GVM Upgrades
Engineered and certified GVM upgrades up to 4015kg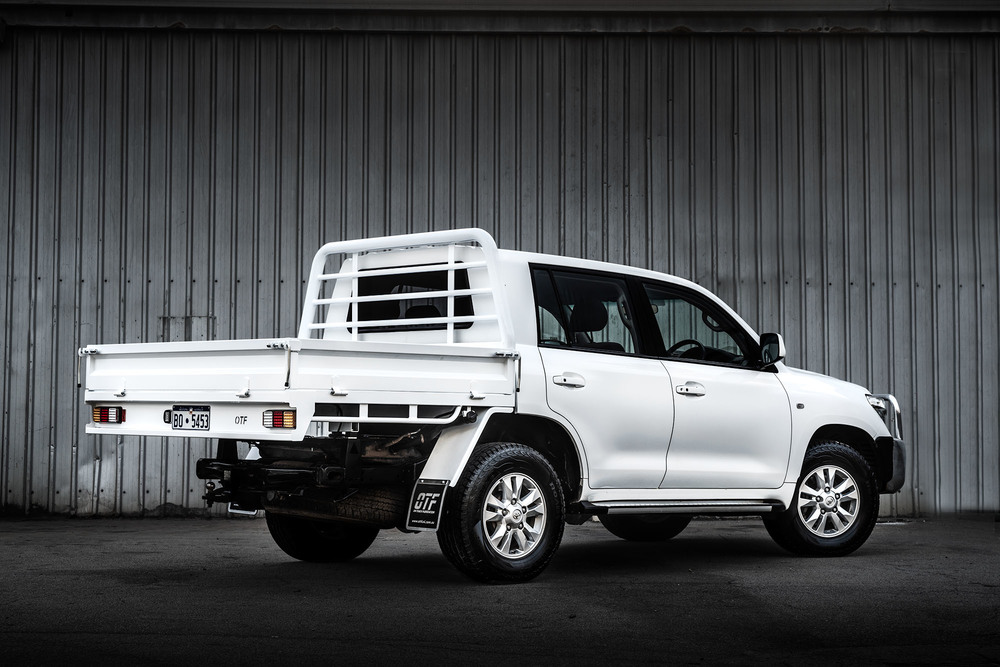 SSM Approval
OTF4x4 are a federally approved design facility and production facility and we can offer preregistered and post registered dual cab conversions to the Landcruiser 200 Series. One of the huge advantages of getting your conversion done before the vehicle gets licensed is you cut out your Luxury Car Tax (LCT).
What people say
We used On Track Fabrication for our custom canopy on our 4WD. Having heard some good things, we discussed with the team what we wanted in our touring setup and for sure, the end result did not disappoint.
The canopy has a high quality finish and is a blend of style and functionality; a testament to their commitment to quality and design.
On Track Fabrication's amazing welding skills will ensure a years of durable service for our setup. Their dedication to producing fully customised and bespoke solutions is very evident. Their team was attentive, understanding, and always ready to accommodate our specific requirements. They truly cared for quality and it's clear in the results they deliver. If you're in the market for a stylish and unique canopy, On Track Fabrication should be your first choice. With their meticulous attention to detail and unwavering commitment to customer satisfaction, they offer a level of craftsmanship that's truly remarkable.
Aaron & Veronica Newman
The team at OTF carried out a 300mm wheelbase extension and built and fitted a heavy duty alloy tray and canopy to our LC79 Series.  The quality of workmanship is exceptional and it's proven itself all through the Kimberley, Pilbara and those bloody corrugations to Ningaloo!  Luke and Nerissa and the crew at OTF always went the extra mile and were an absolute pleasure to deal with.  It's great to be looked after by honest people who know what they're doing and take pride in their build."  Thanks again guys
Andrew Sarich
Nerissa and Luke were a pleasure to deal with – not only providing a prompt and professional service, but also very friendly and accommodating. The finished product is fantastic, and exactly what we asked for. The workmanship and attention to detail is second to none. We would not hesitate to recommend these guys to anyone.
Ben & Kathy Taylor
Couldn't recommend OTF enough, very very strong well finished products and priced very well.
Great to deal with and a world of experience in the 4×4 industry. 
Products always finished on time and on price.
Most importantly to me great family owned business and a pleasure to deal with!!
Gordon
From start to finish On Track Fabrication's professionalism, friendly service and dedication to our build was exceptional. We were stoked with their workmanship and the quality that the On Track team produced.
Rory & Amelia
The finished result was unreal, and the attention to detail and workmanship that went into the build was second-to-none. I'd recommend the crew at On Track Fabrication to anyone contemplating doing something similar. And it's all here in Perth, why would you go anywhere else!
Mike McQule